Bio-Clean kísilhreinsir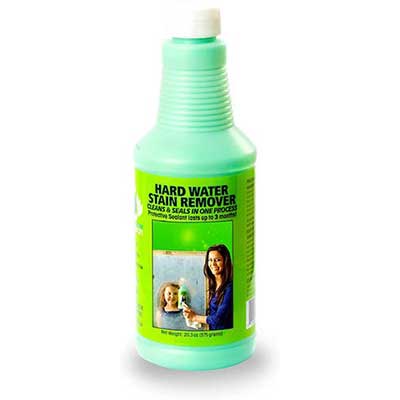 Bio-Clean kísilhreinsir
The Safest and MOST effective way to Restore your Surfaces stained with hard water.
Bio-Clean Products is the original Hard Water SPOT Remover, that actually works. It outperforms any other cleaner. The result of a spotless and renewed surface, bring your previously stained areas back to life! Clean, Seal and Maintain with this kit.
Bio-Clean's unique formula can remove years of built up water spots and mineral stains. This professional strength cleaner is recommended for use in hospitals, nursing homes, manufacturing plants, hotels & public facilities. Used by cleaning professionals and auto detailing. It can also remove stubborn stains caused by limescale phosphorous calcium iron acid rain and paint over spray. Use on shower doors, windows tubs and shower pans. Remove hard minerals from brick and concrete. Great for tile and grout cleaning.
All in one all purpose cleaner. Remove Heavy stains heavy spots severe spots Heavy limescale etched in hard water build up limescale and rust. Clean fiberglass tubs and showers fountains stone statues concrete pots and statues Calcium stain eraser and Mineral deposit remover Biodegradable cleaner Hard water spot removal Calcium stain remover Calcium stain remover for pools Pool stain eraser Pool stain treatment Pool stain treat Pool stain remover Pool stain remover tool Shower door cleaner Shower door cleaner treatment Shower door cleaner hard water Glass shower door cleaner Glass shower door cleaning tools Hard water shower cleaner Fiberglass hard water remover Glass hard water remover
This incredible product is abrasive based and made from a non-chemical compound. Bio-clean effectively removes: Water spot stains Mineral deposits, Soap scum, Mildew, Rust, Tree sap, Paint over spray, Oxidation deposits. Shower doors, Chrome, Windshields, Tile, Fiberglass Porcelain, Windows, Boats, Glass surfaces Hard vinyl Stainless Steel Corian Anodized brass Aluminum Pots & Pans. Safe to use on pools aquariums and septic tanks.